2019-2020

Grant Guidelines
GENERAL FOCUS
(over 85 percent of the grant program)
Conservation of natural resources in eastern North America and the Caribbean Basin, with an emphasis on the United States
MAJOR PROGRAM AREAS
(in descending order of size)
Marine resource conservation and management with priority given to fisheries
South Florida Ecosystems (Everglades, Biscayne Bay, Florida Bay, and Florida Keys)
Alabama environmental issues
D.C. Metro area environmental issues*
Population and environment initiatives*
.*limited to preselected organizations
LIMITATIONS
Site specific grants are limited to South Florida and Alabama. No grants to individuals or endowment funds. Most grants are restricted and require 1:1 match (following receipt of the grant) and confirmation that 100% of your organization's Board of Directors are also financial donors
No unsolicited grant proposals. Please send a 1-2 page letter of inquiry (in regular word document, not pdf format) BEFORE sending any additional materials. The Foundation's grantmaking is very focused and we do not wish to waste your time, or ours, if the proposed project is not a priority for us.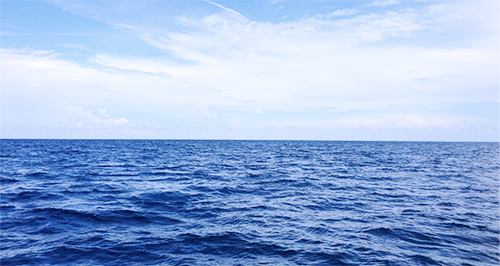 SIZE OF GRANT PROGRAM
Total funding available: approximately $1,200,000 annually
Grants generally range from $10,000 to $50,000: Average grant size is $15,000 to $20,000
APPLICATION INFORMATION
Initial approach: letter of inquiry (due by the 1st Friday in April or the 2nd Friday in September) E-mail inquiries are encouraged at info@munsonfdn.org, but please do not send duplicate hard copy and do not waste money on overnight mail.
Letters of inquiry should contain a brief description of the program/project; total budget; measurable results, and timeframe for achieving those results.
Copy of IRS 501(c)(3) letter and EIN number
Information Requested Form should be included with letters of inquiry. A Microsoft Word version is also available for download.
Please send letters of inquiry and Information Requested Forms as Word documents
Proposal deadlines (if a full proposal is needed—the inquiry may be enough): May 14th and October 16th
Grant review meetings: mid-June and mid-November (approximate dates)
Final notification will be received within three weeks following consideration
ADDITIONAL INFORMATION REQUESTED WITH FULL PROPOSALS (IF REQUESTED)
1-3 year detailed budget, most recent 990, and deeper response to any questions provided by staff
Separate listing of "Information Requested by the Board of Directors" (if any update of information is needed)
STAFF
Wolcott Henry, President
Angel Braestrup, Executive Director
NOTE: Every inquiry will be given every possible consideration and don't be alarmed if an extended period of time goes by before learning of status of requests. Adequate time will be given for proposal requests. To help us, please make sure you have a contact email address with your contact information.